ZUCCHINI LASAGNA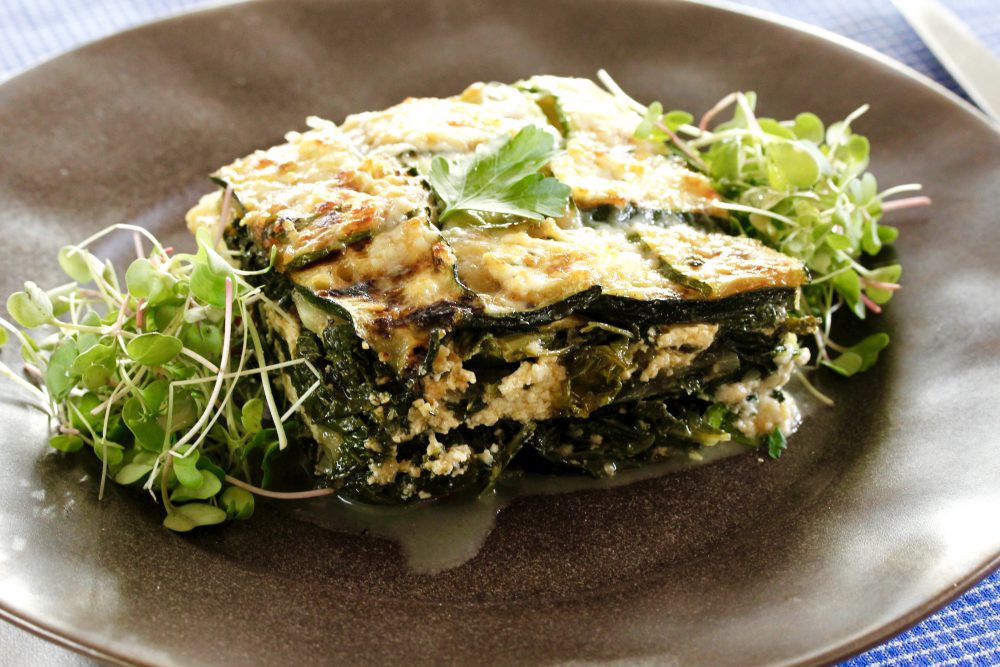 There are times when a hearty Italian meal is the only thing that will satisfy a cold, dark, deep winter appetite. But while the brain is craving lasagna, the hips are saying, "you already can't fit into your fat jeans!" Here's the compromise: a lasagna with all its tomato-y, cheesy goodness, but instead of noodles, how about gluten-free zucchini strips? And lots of healthy greens, tomatoes, and herbs instead of meat? You're going to eat twice as much of it, but that's okay because it tastes so good that you won't feel anything but virtuous as you're filling up.
I love Donna Hay's recipes, and this one is adapted from her latest cookbook, Life in Balance.  I've added fresh herbs and tomatoes. I believe more complex flavors make us feel more satiated, so we come away from the table feeling fully gratified – and not thinking about what to snack on in an hour. This recipe is good, and good for you, but it does take time to assemble, so I recommend making two and freezing one for later. Enjoy!
ZUCCHINI LASAGNA
Serves: 4
Prep time: 1 hour, 15 minutes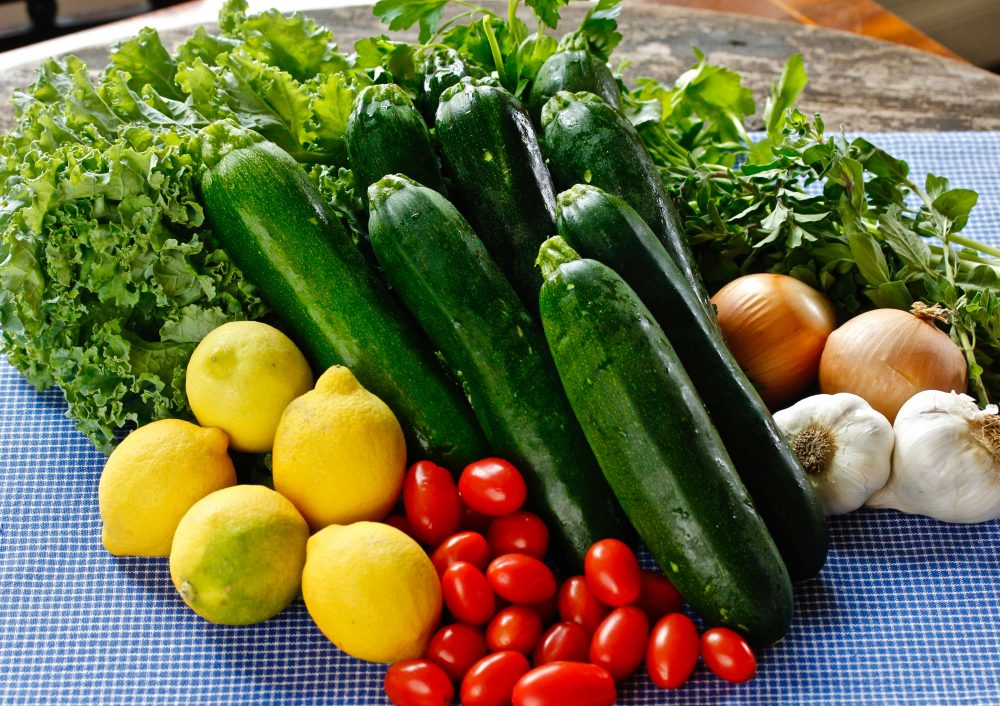 Ingredients
8-10 medium-sized zucchini, sliced into ribbons

1 pint cherry tomatoes

2 cloves garlic, crushed

1 onion, chopped

2 tablespoons fresh oregano, chopped

2 tablespoons fresh thyme, chopped

1 large bunch of spinach, washed, dried and roughly chopped

1 bunch of kale, washed, trimmed and blanched

2 ¼ cups ricotta cheese

1 tablespoon finely grated lemon peel

3 cups mozzarella

1 cup parsley, chopped finely

¾ cup grated parmesan

salad mix for an accompaniment

2 tablespoons salt

pepper to taste

3 tablespoons olive oil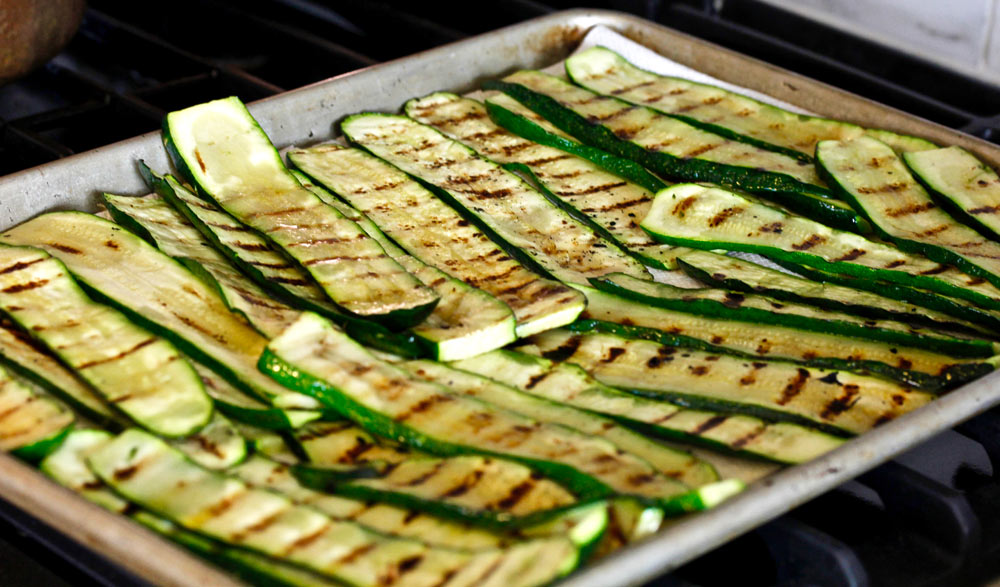 Directions
Preheat oven to 425 degrees.
Cut cherry tomatoes in half and drizzle with olive oil and salt. Roast in oven for 15 minutes and set aside.
Slice zucchini into long, thin pieces, brush with olive oil and salt, and grill or roast at 425 degrees for 10-12 minutes to reduce water content in zucchini.
In a large saucepan, add one tablespoon olive oil and cook onion, garlic and oregano on medium heat until softened.
Chop well-dried kale and spinach roughly and add to onion and garlic. Add tomatoes to mixture.
In a separate bowl, mix ricotta, lemon, parsley, salt and pepper.
Assemble the lasagna:
Line a baking dish with a layer of roasted zucchini, about one third of it, and top with half of the ricotta mixture and half of the kale, tomatoes and spinach. Top with one third of the parmesan and mozzarella. Add two more similar layers of ingredients, topping with the cheeses. I used a basket weave technique for the top layer of zucchini, to give it a unique look.
Bake for 15 minutes or until cheese is browned. Serve with a green salad and a little oil and vinegar dressing.