As the weather begins to change, it's nice to welcome fall with a hot toddy, so I thought: what better combination than bourbon and apple cider? Unfortunately, that turned out to be way too sweet and a little disappointing. I have an old book of cocktails from the 1930s that suggested boiling down the apple cider to syrup form before mixing with the bourbon, and that was a good tout. The apple flavor become much more pungent, and a squirt of orange juice keeps it all from becoming too sweet. This is the kind of drink to sip on the back porch, wrapped up in a sweater on a chilly evening. Enjoy!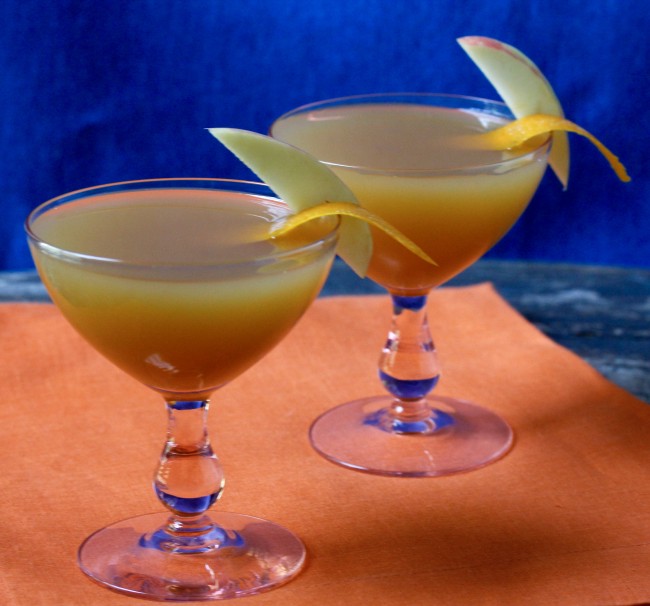 Apple Cider Bourbon
Prep time: 5 minutes to mix, 30 minutes to make and chill the cider syrup
Serves: 2

Ingredients
4 cups apple cider
4 strips orange zest
3 shots of bourbon
1 shot of orange juice
2 apple slices
Directions
Boil down the apple cider and 2 pieces of orange zest at high heat until it's reduced to one cup.
Strain and chill.
Fill a cocktail shaker with ice and add bourbon, cider syrup and orange juice.
Shake well and pour into glasses.
Garnish with orange zest and apple slices and serve.