We've been in the process of moving, and it's wreaking havoc on my neat lists of recipes to make and post. There was going to be a peach pie, but then the pie pans were packed and nowhere to be found. Pantry staples are sketchy; the bread knife is MIA. Despite the disruption, there were enough interesting ingredients to make a decadent granola bar – peanut butter, chocolate, and some healthy stuff too, to assuage my guilt. Moving is more than a physical wrench, and at this time of year when kids are heading off to new lives at school, a comforting snack waiting when they get home, or dropped into the mail, is both familiar and welcome.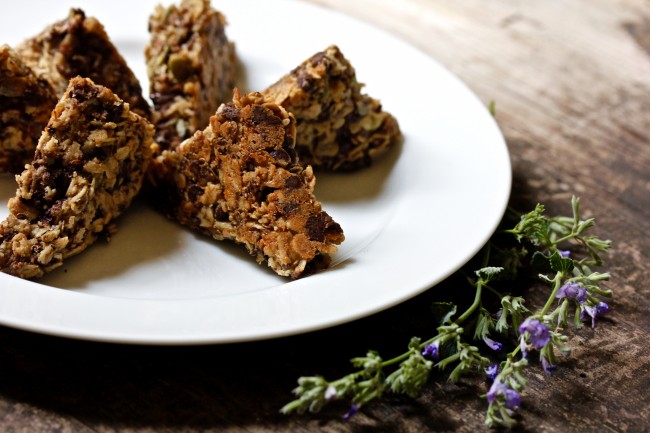 Peanut Butter Chocolate Chip Granola Bars
Serves: 8
Prep time: 30 minutes

Ingredients
½ cup pumpkin seeds
1/3 cup flax seeds
3 ¼ cups rolled oats
2 tablespoons brown sugar
¼ cup olive oil
1/3 cup creamy peanut butter
¼ cup maple syrup
1 egg
1/3 cup semi-sweet mini chocolate chips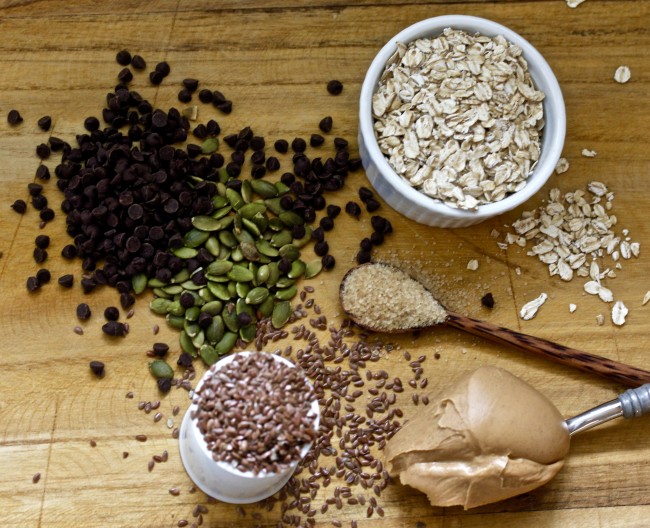 Directions
Preheat oven to 350 degrees.
Combine all ingredients and mix well.
Pop into an 8 inch by 8 inch baking pan and bake for 20 minutes.
As soon as bars come out of the oven, cut into triangles or rectangles using a sharp knife and allow to cool and harden before removing from baking pan.
Serve.
Keeps up to a week if covered.