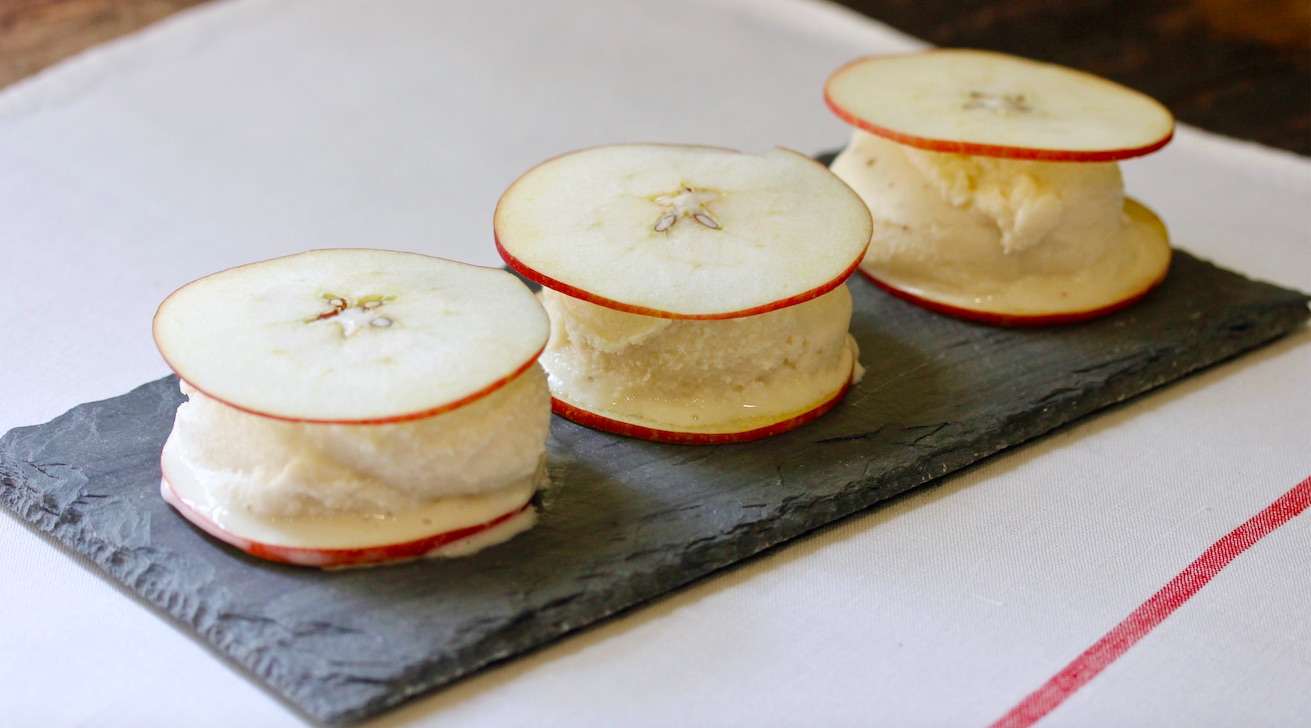 For me, the last two weeks before going back to school was always the best part of the summer: the last chance for picnics at the lake, drowsy days on the farm accompanied by the sounds of buzzing insects and chirping birds, and adventures – little adventures. There was the time we climbed one of my uncle's apple trees and ate so many green apples we all got sick. We rolled around at the base of the tree, moaning in unison. And the time we went to pick blackberries in the woods behind the farm and got so enmeshed in the mosquito-laden brambles that we barely found our way home. We were sweaty and covered in bites – and didn't bring back much fruit – but it was an adventure.
With my own kids, living in the city, I tried to make the last days before school as special as possible – swimming and popsicles at the local pool every day, baking fruit crumbles and other late-summer specialties that helped teach them the value of seasonality in cooking, and always apple-picking. A big fresh apple after a summer of mealy holdovers from the winter was a notable experience, and it was a thrill to go to a local orchard and hold the girls up high in the branches so they could pick apples themselves.
That's why when I saw this recipe I knew it was just the thing to make a late-summer memory. It's healthy (homemade yogurt ice cream on fresh sliced apples,) it tastes great, and best of all, it's very, very messy. These ice cream sandwiches are meant to be eaten outside, hopefully not too far from a hose or a pool. You must remember that feeling: hot and sweaty meets messy and cold and delicious. It's a little adventure.
Apple and Yogurt Ice Cream Sandwiches
Adapted from Donna Hay's Life in Balance
Prep time: 45 minutes to chill the yogurt ice cream before assembling plus 3 hours to freeze the yogurt until solid
Serves: 4
Ingredients
2 cups Greek yogurt
½ cup honey
¼ cup rice malt syrup (or use ¾ cup honey if you don't have brown rice syrup)
3 mashed bananas
1 cup coconut cream
3 apples, thinly slices across the apple (You can also use nectarines or peaches)
Granola for garnish
Directions
Put yogurt, honey, syrup, banana and coconut cream in a large ziplock bag. Seal and shake to combine and freeze for 3-4 hours until solid.
Line a metal pan with baking paper. Break up the frozen ice cream by bending and tapping on a hard surface, and then process in food processor until smooth. Pour into prepared metal pan and freeze until firm.
Slice apples into thin pieces and press scoops of the yogurt ice cream between slices of apple to make sandwiches. You can roll the sides of the sandwiches in granola if you like.
Place on trays lined with baking paper and put back in freezer for another thirty minutes to freeze fully. Serve immediately.