We spent most of the waking hours of last Sunday immersed in "The Godfather," Parts One and Two. (We never speak of Part Three in our house; The Godfather, Part Three is the Fredo of the film world – the sorrow and disappointment at its very existence is more than the family can bear.) Watching Clemenza teach Michael how to mix up a batch of red sauce got me thinking about Italian food, and mentally flipping through my Italian recipe file. I've always wanted to make bomboloni, those little balls of deep-fried yeast dough that taste like heaven, and happily, I had all of the ingredients in the kitchen. If you love doughnut holes, you will love bomboloni, because that's what they are, sometimes served with dipping sauces. They really don't need the sauces, because a warm, cinnamon-and-sugar-coated fresh bombolono is not easy to improve upon. Some people fill them with jam or crème, but that's gilding the pastry lily. Just pop it in your mouth and enjoy, or to paraphrase a line from The Godfather: "Leave the gun, take the bomboloni."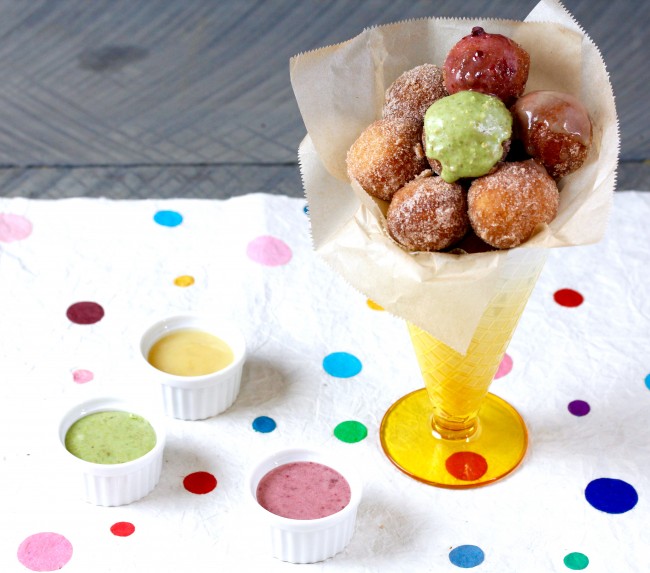 Adapted from Gourmet magazine
Serves: Makes 20 2-inch diameter doughnut holes 
Prep time: 2 and ½ hours 

Ingredients
1 packet of dry yeast
4 ounces warm whole milk (milk temperature should be between 105 and 115 degrees)
1 large egg
1 cup and 2 tablespoons flour
1 ½ tablespoons unsalted butter, plus 1 tablespoon for dipping bomboloni in before sugaring them
1 teaspoon vanilla
1/4 teaspoon cinnamon plus ½ teaspoon of cinnamon for combining with sugar coating for bomboloni
1 ½ tablespoons sugar plus ½ cup of sugar for coating bomboloni after frying
¼ teaspoon salt
2 quarts vegetable oil for frying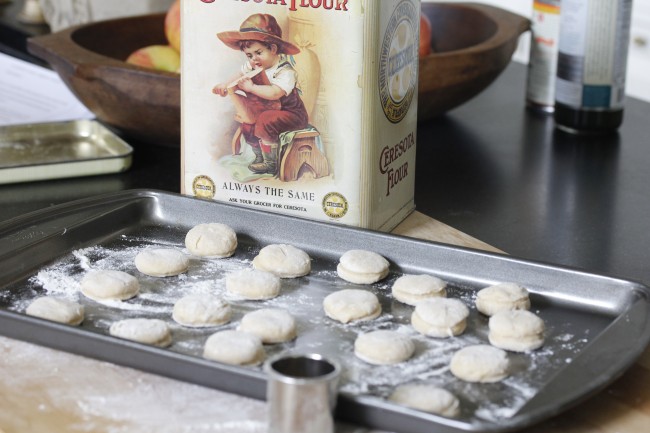 Directions
Stir together yeast and warm milk, and allow to stand for five minutes to thicken.
Using a hand mixer, mix in ½ cup flour at low speed, cover dough with plastic wrap and a towel and place in a warm place to rise until it doubles in size.
(I turn my oven to 200 degrees, then turn it off and place the dough inside the warm oven to rise because I've never found a warm spot in my kitchen for yeast to rise in, and it works really well for me.) It took 40 minutes to double in size.
Mix in egg, butter, sugar, cinnamon, vanilla, salt and ½ cup plus 2 tablespoons flour and mix at low speed until combined. Turn mixer speed to medium and beat 5 minutes, until dough is smooth – it will be very sticky.
Cover dough in bowl and set to rise again, with the plastic wrap and towel, until it doubles in size.
Turn dough out onto floured surface and pat down so that dough is about ½ inch thick.
Cut out 2-inch rounds of dough and set aside until all dough has been used.
Heat cooking oil to 350 degrees in a large saucepan (oil should be at least 2 inches deep,) and pop several of the dough pieces into the oil.
They will cook quickly – less than a minute – and be sure to flip them with a slotted strainer so both sides are golden brown. Fry all of the dough in batches, setting bomboloni aside to drain on a paper towel.

Melt 2 tablespoon of butter and place in a small bowl. Mix together remaining cinnamon and sugar and place in another small bowl.
Dip each bomboloni into the butter and then roll in the cinnamon and sugar to cover completely. Serve.

If you want to serve bomboloni with sipping sauces you can melt chocolate for them to be dipped in, or heat jam in the microwave to make it more liquid for dipping.
I ground up pistachios, added 3 tablespoons of powdered sugar and 2 tablespoons of milk to make a pistachio dipping sauce.
I also mixed lemon curd with powdered sugar and milk for a lemon dipping sauce, and melted cherry jam for a cherry-flavored dip.  Nice to do, but not essential.