It's time for another of those unhealthy treats that I cannot resist from time to time. Chocolate sodas. Here's my rationale for making them: they're delicious, especially when you use thick chocolate milk, cold-pressed coffee, and dark chocolate and Turkish coffee ice cream to amp up the flavor. To make them less unhealthy, I made them half the size of a standard ice cream soda. They satisfy the craving, but not in a way that fills you with self-loathing afterward.
A soda is a particularly perfect summer dessert, even for Sunday dinner. They're old-fashioned fun revved up with contemporary ingredients and take no effort beyond shopping for the ingredients and pouring them into a glass. I used a melon baller to make the scoops smaller, and you certainly don't need special glasses (the ones I used were a mother's day gift,) you can use small glasses or cups just as easily.  Making cold-pressed coffee is my new favorite summer drink, and so easy! The coffee is sweeter and richer than making a pot of coffee and pouring it over ice, which dilutes the flavor. See the method below.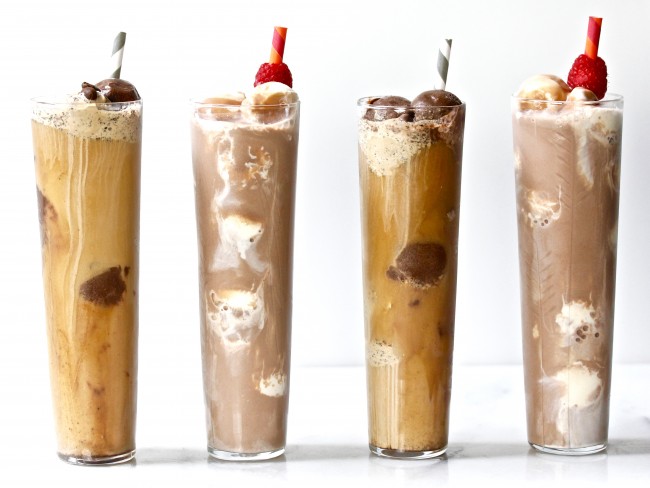 Chocolate milk and vanilla ice cream
Dark chocolate ice cream, Turkish coffee ice cream and cold pressed coffee
Serves: 4 (makes 2 sodas of each flavor)
Prep time: 10 minutes

Ingredients
1 quart chocolate milk
½ pint dark chocolate ice cream
½ pint Turkish coffee ice cream
2 cups cold-pressed coffee
Fruit for garnish
To make cold-pressed coffee: 
Ingredients
2 cups coarsely-ground coffee
2 cups cold water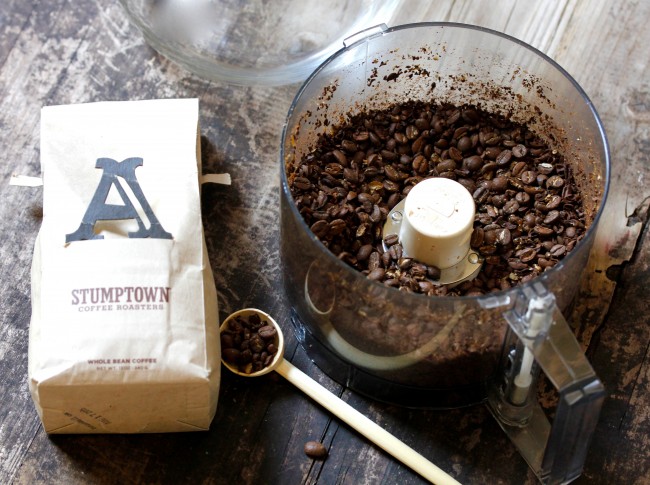 Directions
Put coarsely-ground coffee into a pitcher and cover with two cups of cold water.
Allow to sit, covered for at least 5 hours (overnight is better.) Using a coffee filter, strain the coffee mixture until any bits of coffee are removed, and set aside.
Scoop dark chocolate and coffee ice cream into a glass or cup and add cold pressed coffee.
Scoop vanilla ice cream into a glass and pour chocolate milk over it.
Serve immediately.
If you want to add an alcoholic element, add a shot of Kahlua to the coffee soda. Yum.