You know that annoying moment when you're fully absorbed in eating a cookie, you're down to the last bite, and you want to soak that final delicious bit in milk, but you don't want to put your fingers in your milk? Here's the solution: a cookie with a flange, a little extra handle that allows you to dunk your cookie and eat it too. It's not a solution for world peace, just a novelty that might make someone smile.
I made the flange by using a cookie cutter shaped like a common Christmas ornament; you probably already have it. Here's the link in case you don't: http://www.amazon.com/Ornament-Cookie-Durable-Economical-Tinplated/dp/B005VSYHGE/ref=sr_1_2?ie=UTF8&qid=1457620222&sr=8-2&keywords=Christmas+ornament+cookie+cutter
This recipe is very simple – it's really a shortbread recipe with chocolate and cardamom added. The white chocolate spiral is just part of the fun, and you can leave that out and make a very stackable and uniform cookie that makes a nice party favor or hostess gift. Enjoy!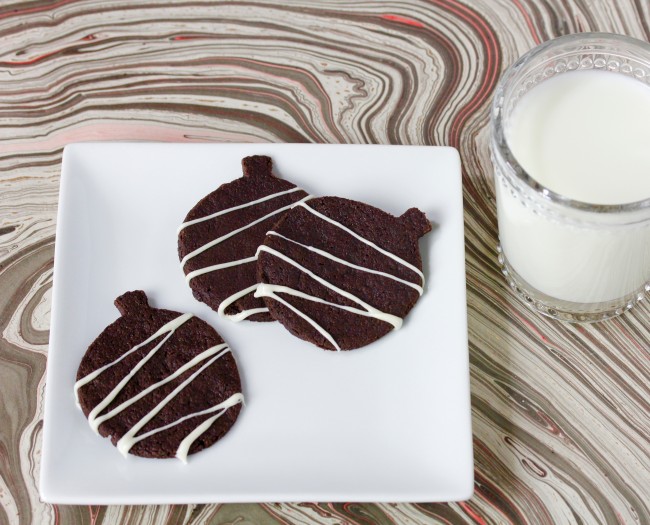 Chocolate Cardamom Flange Cookies
Serves: Makes 15 cookies
Prep time: 20 minutes plus one hour to chill dough

Ingredients
8 tablespoons (one stick) butter
6 tablespoons sugar
¾ cup flour
5 tablespoons cocoa powder
½ teaspoon cardamom
¼ teaspoon baking powder
pinch of salt
3 ounces white chocolate chips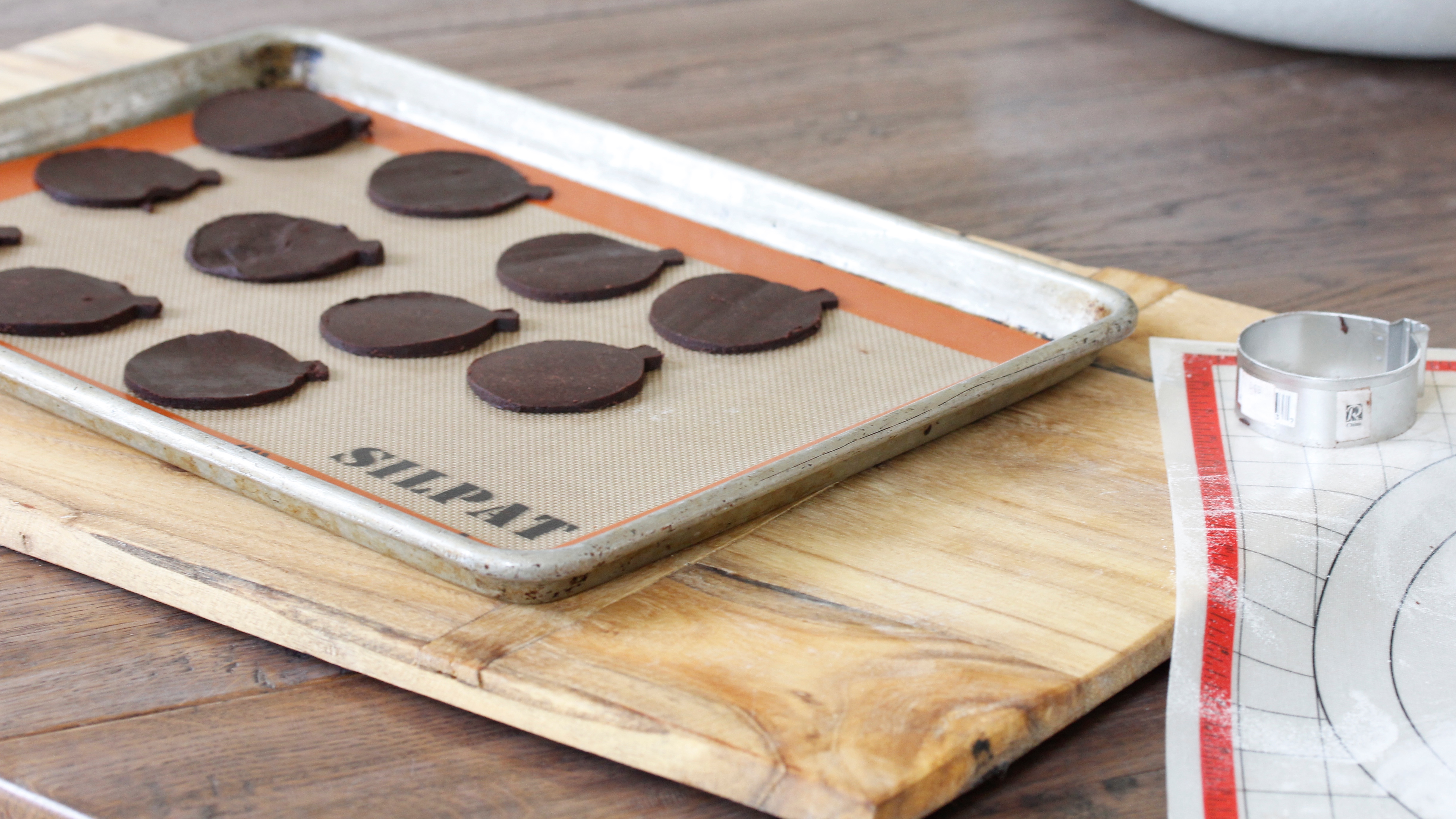 Directions
Preheat oven to 350 degrees.
Blend butter and sugar together in a food processor until well combined. Add cardamom, flour, cocoa, salt, and baking powder and pulse until mixed.
Remove dough from food processor and wrap in plastic wrap. Put in refrigerator to cool for at least an hour.
Sprinkle a little flour on a hard surface and roll out the dough to ¼ inch thick.
Using a cookie cutter (or you can cut your own pattern from a piece of cardboard and trace around the cookies with a sharp knife,) cut out a round cookie with a small handle.
Line a baking sheet with a Silpat or parchment paper.
Bake for 8 minutes, remove from oven and allow to cool.
Melt white chocolate in the microwave in thirty second increments until melted (it usually take one minute total).
Pour chocolate into a pastry bag and pipe chocolate across cookies.
Allow chocolate to harden, and serve.
You can make the flange with any cookie with rollable dough – lemon, ginger, orange-flavored – just use your imagination!