Serves: Makes one large pizza
Prep time: 30 minutes
For the pizza dough:

Ingredients
2 cups spelt flour
3 teaspoons quick-rising yeast
1 teaspoon salt
2 teaspoons sugar
1 teaspoon fresh rosemary, minced
1 tablespoon fresh basil, minced
2 tablespoons olive oil
1 cup warm water
1 tablespoon cornmeal
For the topping:
Ingredients
1 cup gouda cheese, shredded
½ cup fontina cheese, shredded
½ cup mozzarella cheese, shredded
½ pound milk Italian sausage, well-cooked and drained
1 tablespoon fresh basil, minced
1 tablespoon rosemary, chopped
Directions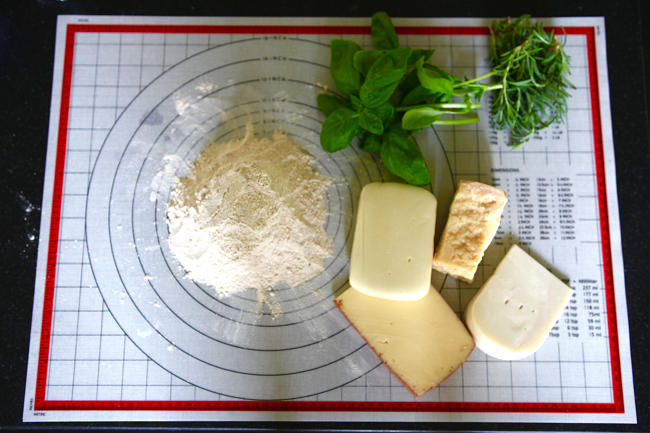 Preheat oven to 400 degrees.
To make the dough, mix flour, yeast, salt, sugar, rosemary and basil together.
Mix olive oil and warm water together and add to dry ingredients.
Knead until smooth and allow dough to stand, covered for 15 minutes.

Spread cornmeal on the bottom of a greased pizza pan.
Press dough into the pan.
Top the dough with the cheese and sausage and bake for 20 minutes.
Garnish with basil and rosemary and serve.