Soba noodles are made of buckwheat, a lower-calorie, higher-fiber grain that tastes lighter – though it will fill you up just as nicely as a udon noodle. Finding a green tea-flavored noodle makes this more interesting, but it's not essential. I love this recipe because it bursts with flavor and color: crunchy veggies, smooth, nutty noodles and a bite of hot pepper to hold your attention. It's an entrée, a side dish, and an eat-it-cold-out-of-the-fridge breakfast. You really can't pin it down to a time of day – just enjoy it. (Double batches recommended!)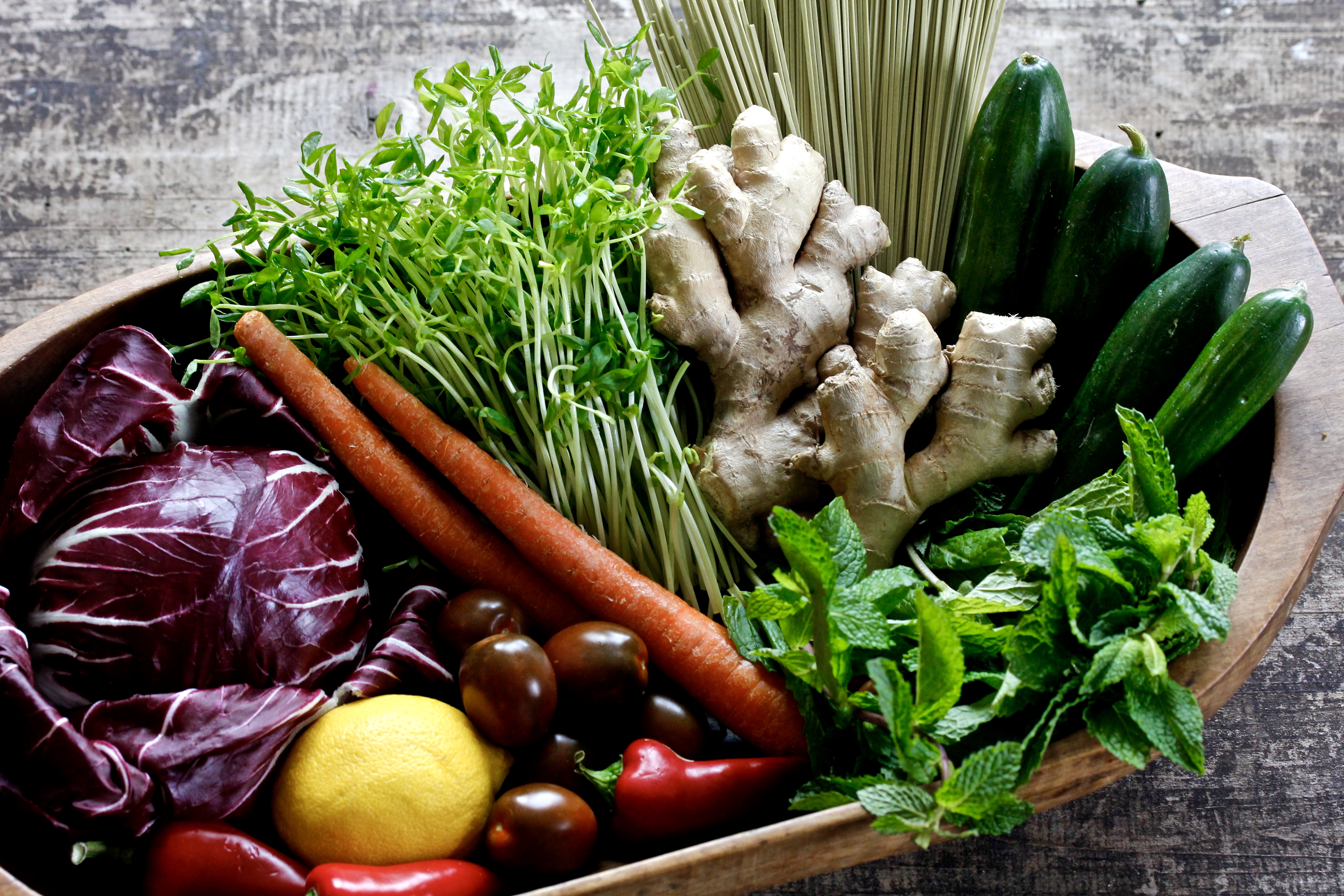 SOBA NOODLES WITH CARROT VINAIGRETTE
Serves: 4-6, depending on whether served as an entrée or a side dish
Prep time: 35 minutes
Ingredients
8 ounces dried green tea soba noodles
3 ounces sweet pea shoots
1 cup shredded radicchio leaves
1 small carrot, julienned
2 small seedless cucumbers cut into long strips
1 cup grape tomatoes
½ red chile pepper, sliced thinly
¼ cup mint, shredded

For the dressing:

½ cup sesame oil
½ cup canola oil
¾ cup rice vinegar
¼ cup soy sauce
1 Tablespoon sugar
1 ½ tablespoons peeled and minced ginger
2 small carrots peeled and sliced into small pieces
½ of medium-sized onion cut into small pieces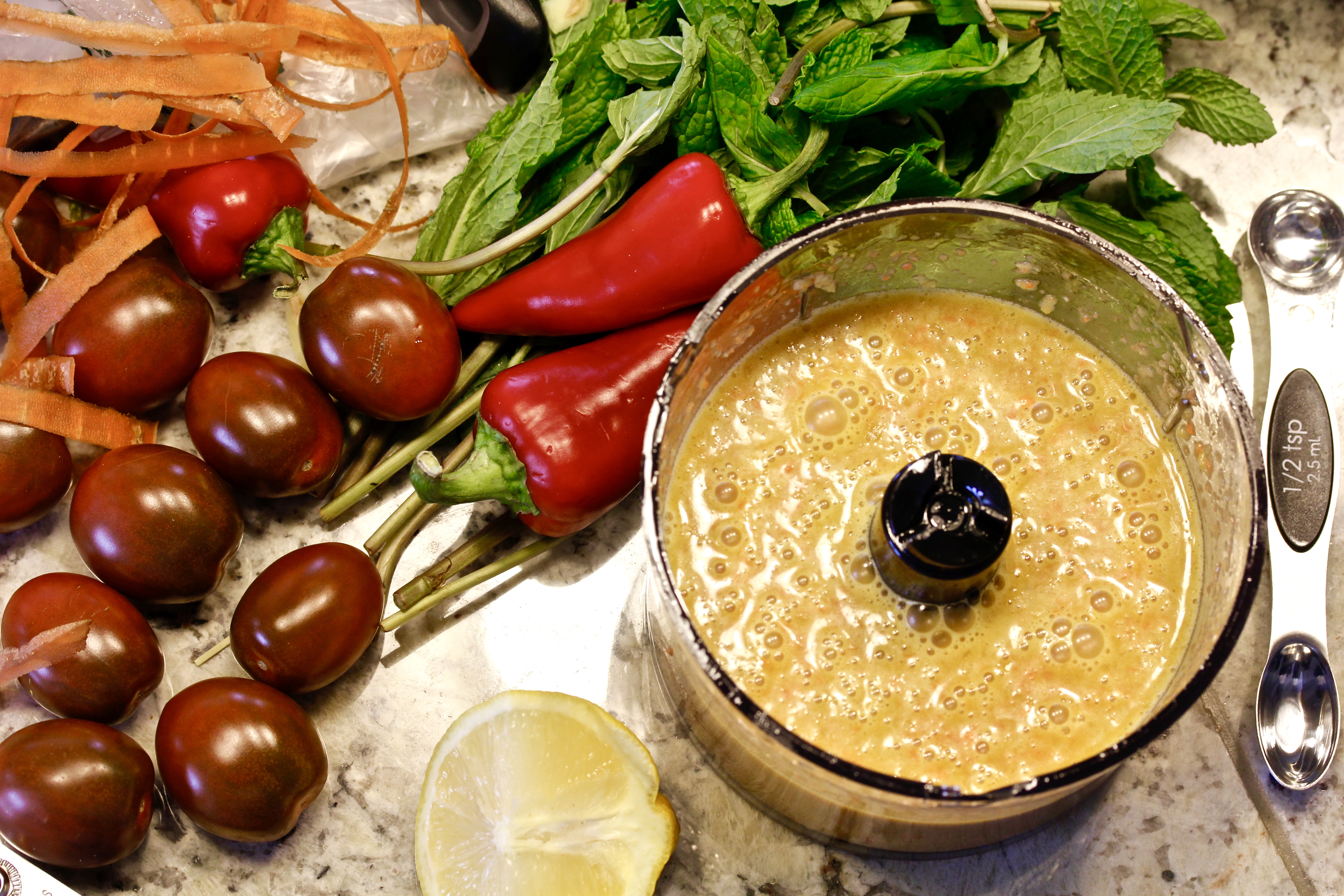 Directions
To cook the soba noodles:
In a large pot of boiling water, add a teaspoon of salt and put I the noodles. Cook for 3 minutes or until al dente.
Drain the noodles into a colander and rinse under cold running water until the water runs clear. Seat aside.

For the salad dressing:

Combine ingredients and place in a blender on blend until smooth.
Combine the vegetables and noodles, add dressing and toss well. Serve immediately.