Are you ready to kick off the first long weekend of summer with drinks al fresco and beachside snacks? These lobster kebabs are a clambake on a stick – all the flavors of a beach picnic, grilled to perfection and lashed with melted butter. This isn't so much a recipe as a method of assembly; some of the ingredients need to be cooked first, skewered, and then dropped on the grill just long enough for grill marks to form. It's a great make-ahead treat, finger food that's eaten hot off the grill with a brush of melted butter and a sprinkle of salt. You're going to love it!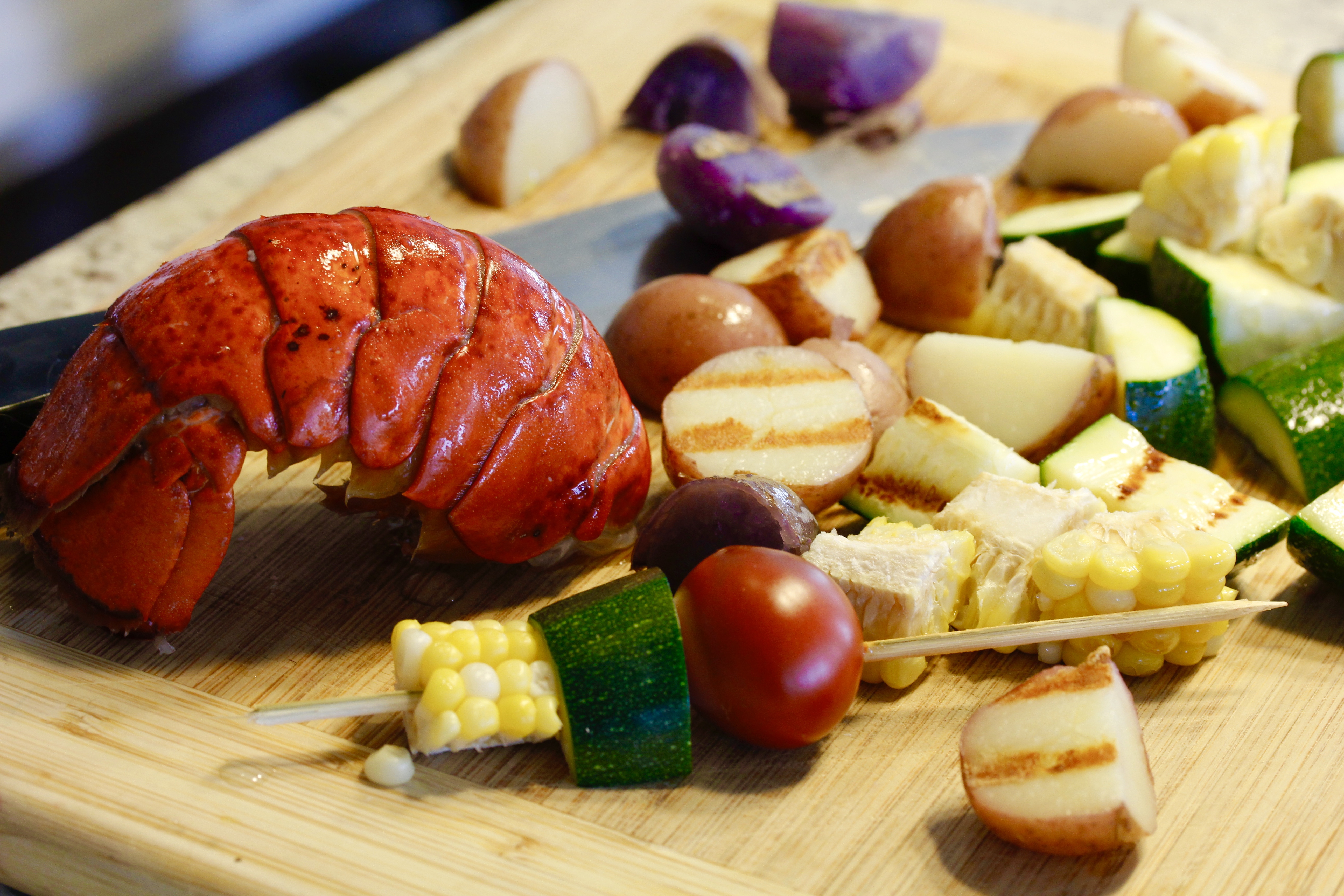 LOBSTER KEBABS
Serves: 4
Prep time: 40 minutes

Ingredients
4 lobster tails, washed thoroughly
4 purple or red baby potatoes
1 zucchini
8 cherry or grape tomatoes
1 ear of fresh corn
1 teaspoon salt and ½ teaspoon freshly ground pepper
1 tablespoon olive oil
2 tablespoons melted butter
8 wooden skewers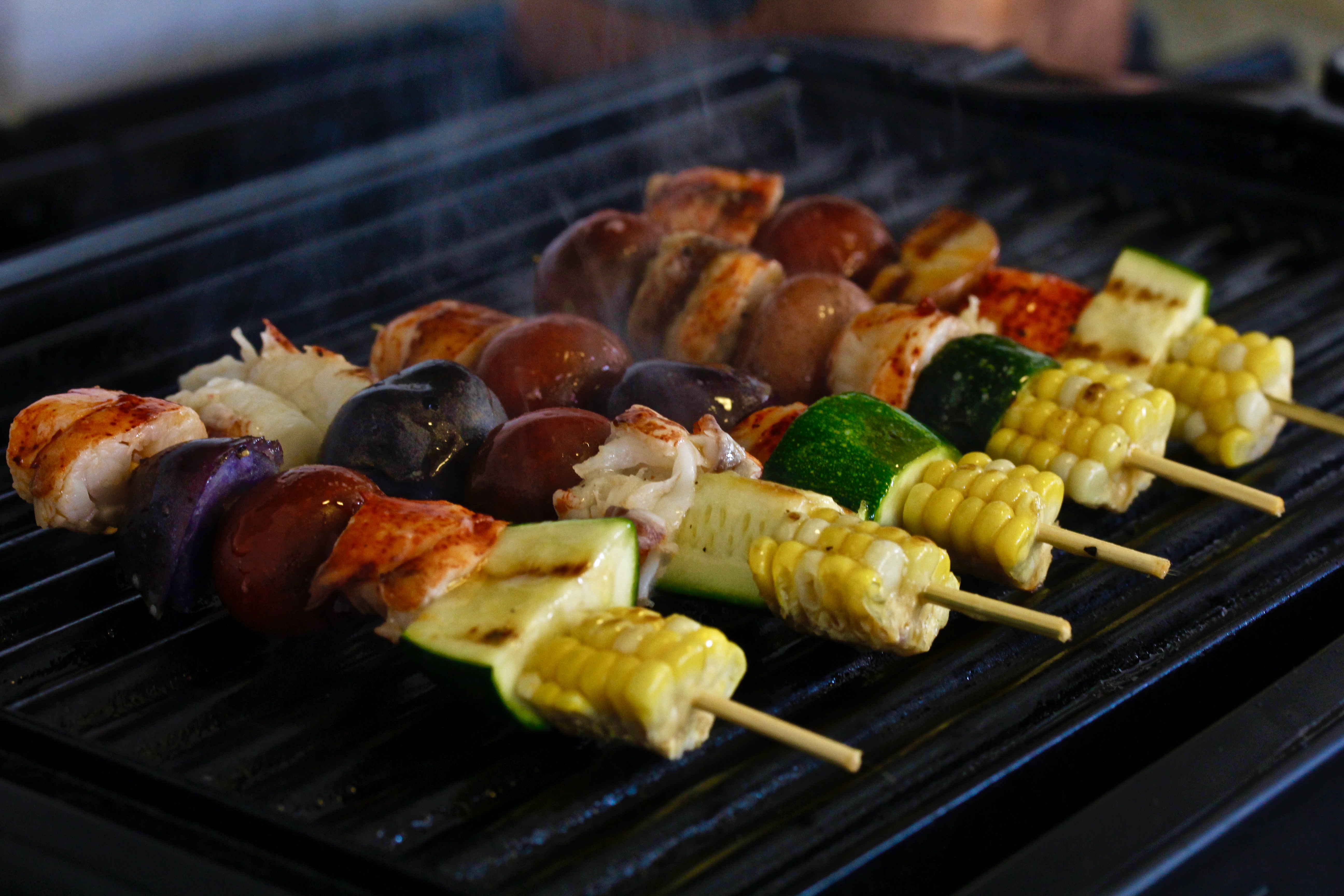 Directions
Bring water to a rolling boil over high heat. Place lobsters in the pot and cook for four minutes. Take out lobsters and put in a bowl of cold ice water. Take them out and remove shells. Set lobster aside.
Boil potatoes until soft, and set aside. Boil corn for two minutes, remove from water and allow to cool.
Cut lobster, zucchini, corn and potatoes into bite-sized pieces. Cut corn into ½-inch rounds, quarter the rounds and trim off all but enough of the cob to hold the kernels together. Season with salt and pepper and drizzle with olive oil.
Thread onto skewers and grill for 2 minutes on each side.
Served with melted butter and a pastry brush for drizzling with butter before eating – and lots of napkins!