I had a version of this beet salad on a recent trip to London, and couldn't wait to come home and try it myself. Beets and horseradish have always been a good combination; when you add a flavorful mix of young greens and beet greens, and garnish with scallions and pine nuts, the whole mélange is just so good! It does take an hour to roast the beets, but the rest of it is as easy as making salad dressing and washing the greens – and the impact on the tastebuds is amazing. You'll wonder at the amount of horseradish I used, but the crème fraiche and the cream cheese decrease the bite of the horseradish (and you need both to get the consistency just right). This also makes a lovely buffet salad with lots of Christmas color. Enjoy!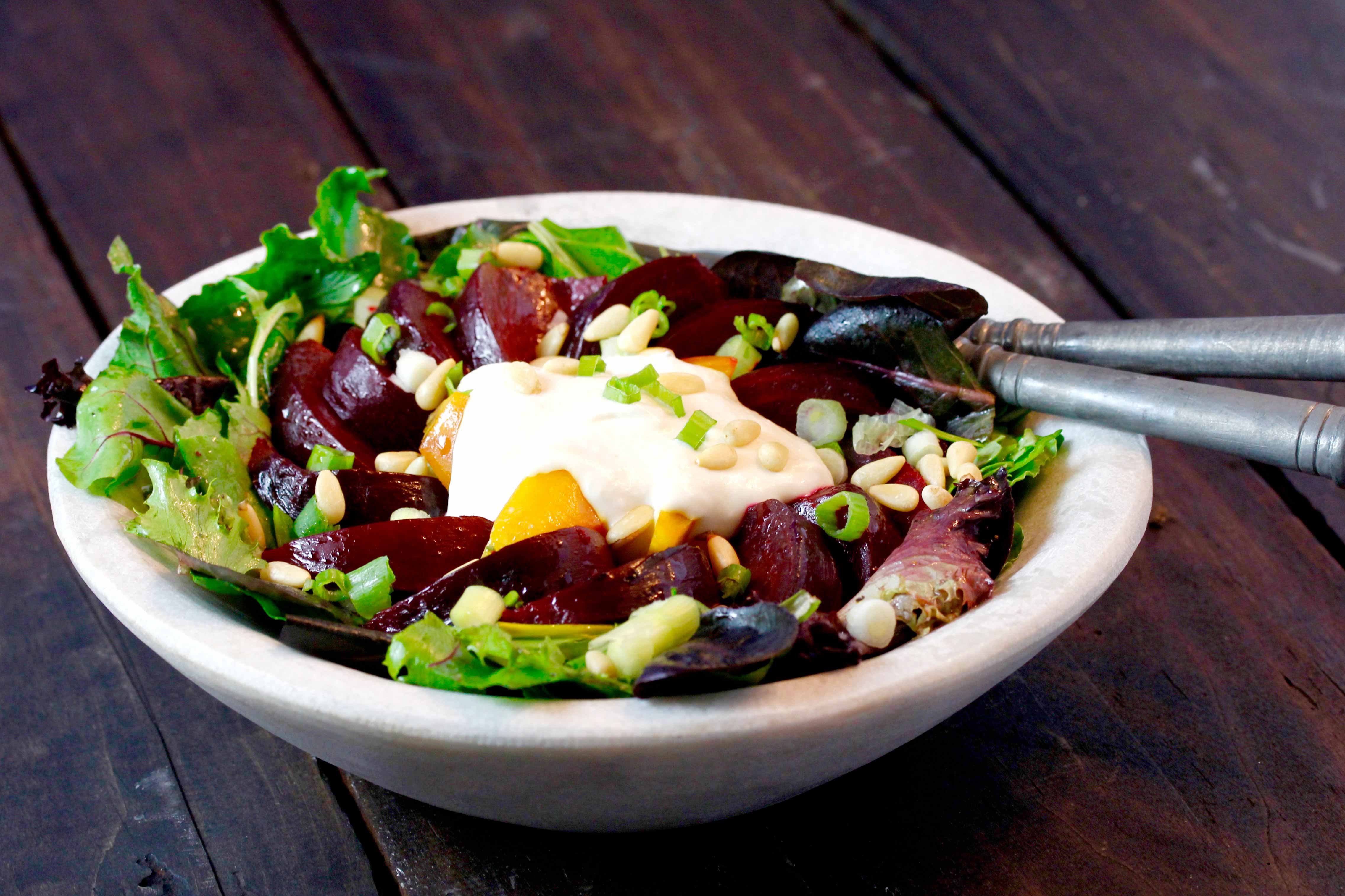 Serves: 4 
Prep time: 20 minutes plus one hour to roast beets 

Ingredients
2 pounds red or yellow beets
2 scallions, chopped finely
1 teaspoon lemon juice
4 tablespoons olive oil
1 tablespoon red wine vinegar
5 cups of mixed salad greens, including beet greens.  (Can include: red and green lettuces, lolla rosa lettuce, radicchio, baby spinach, oak leaf lettuces or romaine)
¼ cup pine nuts, toasted
¼ cup crème fraiche
2 ounces cream cheese
3 tablespoons horseradish (if you're using fresh horseradish – start with half that and taste before adding more.  Fresh horseradish is much stronger than the bottled kind.)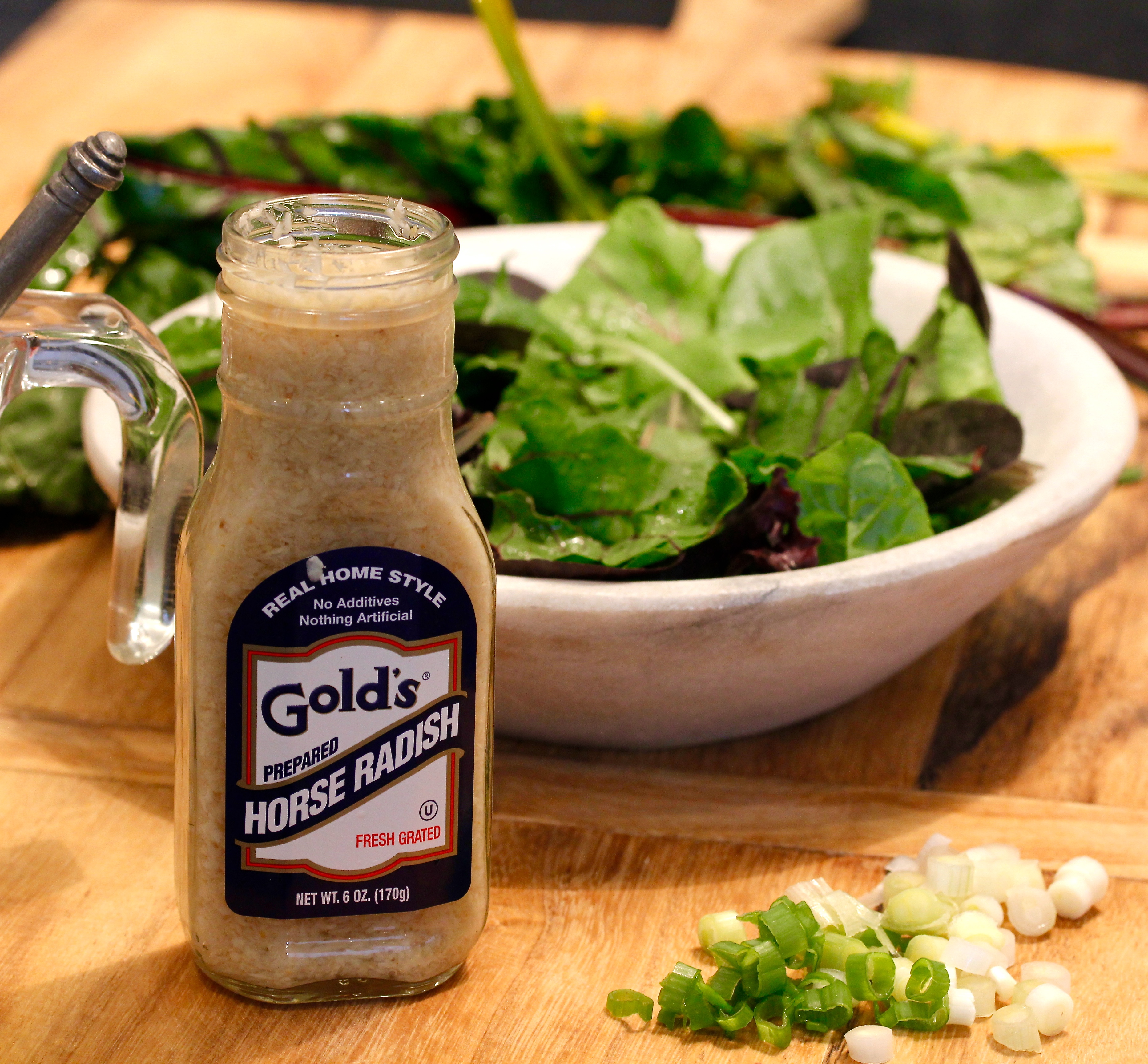 Directions
Heat oven to 400 degrees.
Wash beets well and dry. Wrap in foil and roast at 400 degrees for one hour.
Beets should be completely cooked through.
Allow beets to cool and peel. Slice into segments.

While beets are roasting, combine lemon juice, olive oil and vinegar. Set aside
In a food processor, combine crème fraiche, horseradish and cream cheese.
Mixture should be thick.
When beets have cooled, pour oil and vinegar mixture over them, reserving one tablespoon for the greens.
Wash and dry greens, and mix remaining oil and vinegar into them.
Fill a serving bowl with the greens, pushing them out toward the edges of the bowl, and layer in beets.
Place a healthy dollop of the horseradish crème fraiche on top, and sprinkle with scallions and pine nuts. Serve.