Don't you love a good pancake supper? This savory Dutch baby, topped with bacon, avocado, tomato, and crème fraiche is just the twist on an American classic – though it's also the kind of thing that will blow your guests' socks off at Sunday brunch. You can even pull out your onion soup bowls and make individual babies – so cute and so easy!
You probably know what a Dutch baby is – it's a pancake that puffs up as it bakes in the oven, and then you top it with all kinds of good things. The original Dutch babies were sweetened with sugar and topped with fruit (and more sugar) for a spectacular and substantial breakfast meal. There are more savory versions of Dutch babies making the rounds these days, and I liked this particular combination the best. You can also top this savory recipe with smoked salmon, prosciutto, onions, cheese – whatever you've got in the fridge. It's a very versatile recipe. Enjoy!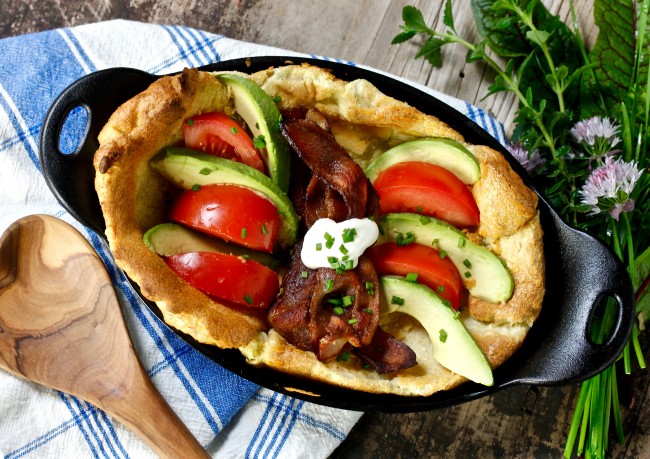 BAT Dutch Baby
Prep time: I hour (includes 30 minutes for the skillet to heat in the oven)
Serves: 4

Ingredients
2 ½ tablespoons unsalted butter
3 eggs
½ cup flour
¾ cup whole milk
½ teaspoon salt
2 tablespoons cornstarch
3 tablespoons crème fraiche or sour cream
2 tablespoons chopped chives
8 strips bacon, cooked until crispy
2 medium tomatoes
1 avocado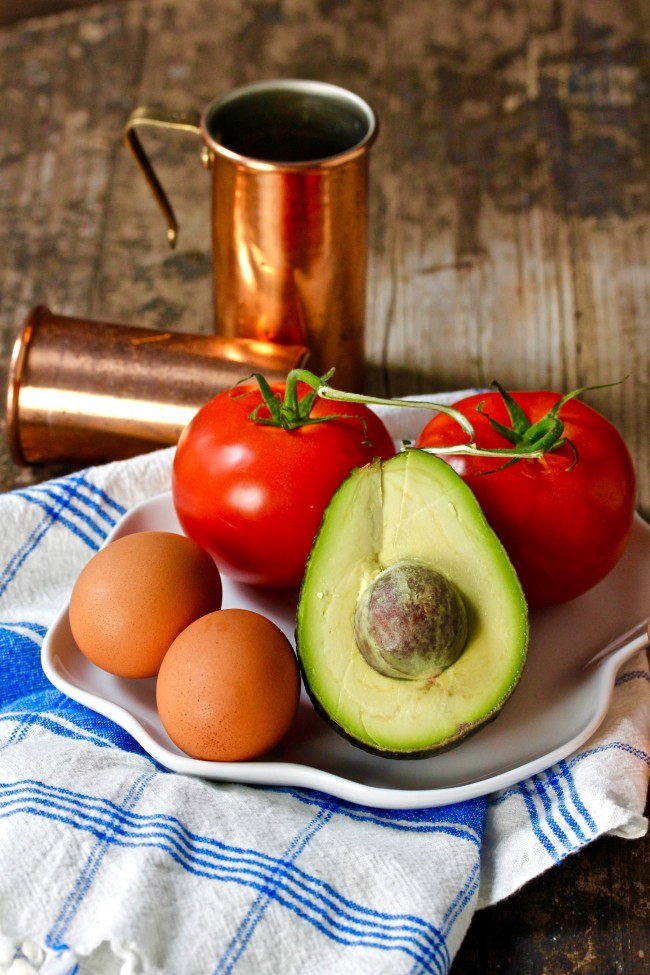 Directions
Preheat oven to 450 degrees. Put a cast iron skillet into the middle of the oven and allow to heat for half an hour.
Mix eggs in mixer on high speed for one minute until light and bubbly.
Add milk and two tablespoons butter, and blend until well combined.
Add cornstarch, flour, and salt and mix in.
Remove skillet from oven and swirl ½ tablespoon of butter around the inside to coat the bottom and sides.
Pour batter into skillet and bake pancake for 20 minutes.
It will puff up as it bakes, and begin to deflate as soon as you take it out of the oven, so have your additions ready to place on top and serve.
Top with sliced tomatoes and avocado, and add bacon and crème fraiche.
Top with a sprinkling of chives and serve immediately.