Lyndon Johnson had a good grasp of the perils of the presidency. He once said, "Being president is like being a jackass in a hailstorm. There's nothing to do but stand there and take it." There probably hasn't been a president who didn't feel the same way. Johnson's extraordinary grasp of the art of legislating made him one of the most consequential presidents of modern times. He came into office with a nation in shock and mourning, and presided over the escalation and ultimate failure in Vietnam, but what we remember now is the landmark civil rights legislation he was able to enact. I think we'd all like to be remembered for our successes rather than our failures.
Coming back to today's recipe, you have to say the man knew something about chili. This recipe is adapted from The First Ladies Cookbook, circa l966. It caught my eye because it's made with dried mushrooms and bacon drippings, which adds so much to the flavor and texture. A good bowl of chili is the perfect meal for Superbowl Sunday. You can mix it up in fifteen minutes, put it on the back burner, let it simmer for hours until it's thick and redolent with the aroma of cumin and tomatoes, then leave it in the fridge so the leftovers get better with each passing day. I chopped cilantro and mixed it with sour cream for a garnish, to add a little greenery. If you like your chili so hot it takes the skin off the roof of your mouth, you'll need to add hot chile peppers to this recipe to suit your taste.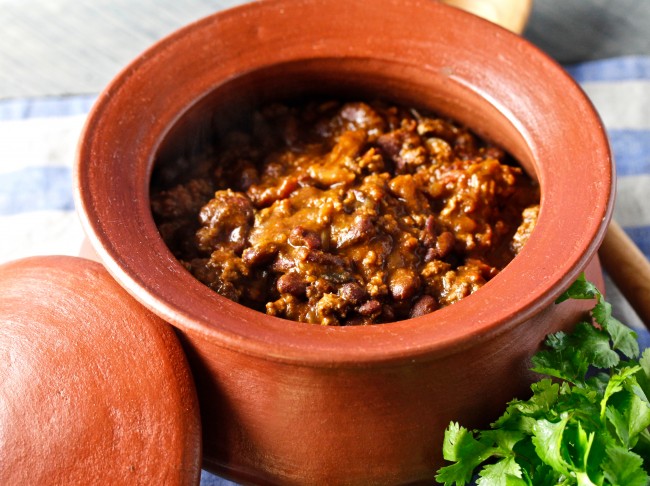 Pedernales River Chili
Serves: 6
Prep time: 15 minutes to assemble and cook through, one hour to simmer

Ingredients
1 pound ground chuck
6 strips of bacon, cooked, and the drippings
1 large onion, chopped
2 cloves garlic, minced
1 teaspoon oregano
1 teaspoon cumin
2 teaspoons salt
.75 ounces dried forest blend mushrooms
2 tablespoons chili powder
2 15-ounce cans kidney beans with their liquid
1 28-ounce can tomatoes
1 cup sour cream
1/3 cup fresh cilantro, finely chopped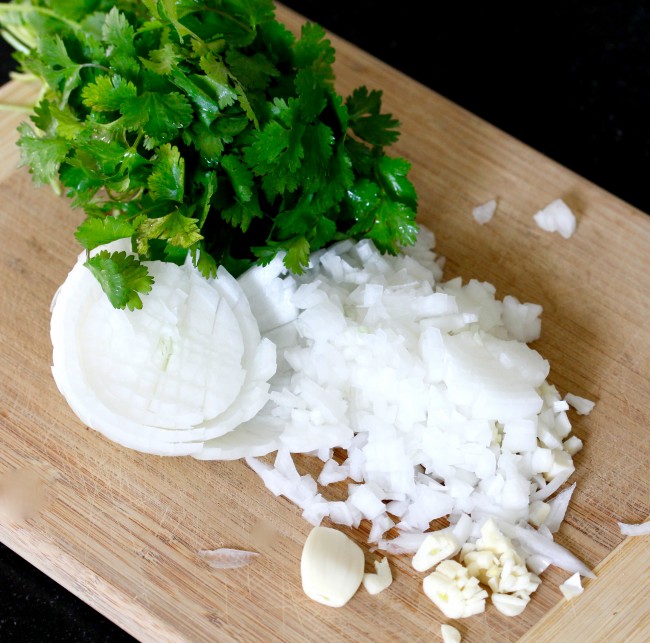 Directions
Fry bacon slices until crisp and set aside.
Soak dried mushrooms in hot water for 20 minutes.
In a large pot, pour bacon drippings and turn to medium heat.
Add ground chuck, onions and garlic. Break bacon into small pieces and add to pot.
Cook until beef is cooked through. Add cumin, oregano, chili powder, tomatoes, kidney beans, and salt.
Drain mushrooms and add to the mixture. Bring to a boil, lower heat, and allow to simmer at least one hour.

Chop cilantro and mix into the sour cream. Garnish each bowl of chili with cilantro and sour cream and serve.