There's a really fascinating book called "Letters of Note: An Eclectic Collection of Correspondence Deserving of a Wider Audience," which I've been reading this summer. It's a compilation of historic, moving, and extraordinary letters written by famous people throughout history.  One of the more endearing is a handwritten letter from Queen Elizabeth II to President Dwight Eisenhower, in which she shares her recipe for drop scones – which the President had tasted and admired while visiting the Queen at Balmoral Castle.
In this 90th year of the Queen's life, when her many great accomplishments and steadying influence on her nation are being recognized and celebrated, it's nice to see this example of her kindness in the simple sharing of a favorite recipe to another giant of his time, the man who planned the D-Day invasion. I love that the measurements are in teacups-full, so very British!  And the scones are not what you might be expecting. They're more like a sweet, creamy pancake, topped with clotted cream, fresh fruit, and drizzled with honey. I've adjusted the proportions from teacups to standard measurements and halved the recipe, as most of us don't need to make scones for 16.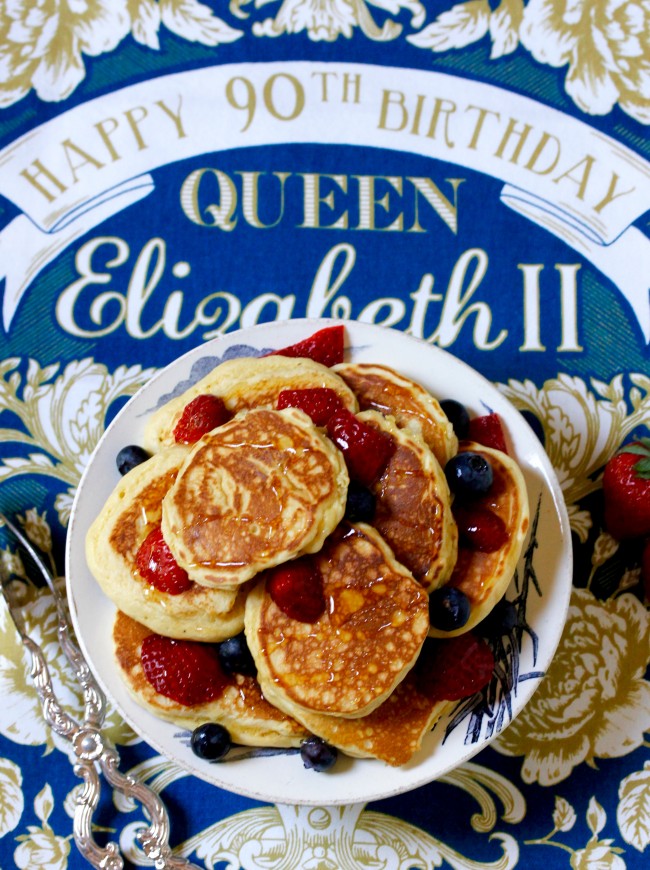 Queen Elizabeth's Drop Scones
Serves: 6-8
Prep time: 15 minutes

Ingredients
1 ½ cups flour
2 tablespoons sugar
1 ½ cups whole milk
2 eggs
1 teaspoon baking soda
1 ½ teaspoons cream of tartar
2 tablespoons butter, melted
clotted cream for garnish
1 tablespoon honey for drizzling over scones
Berries or other fresh fruit for garnish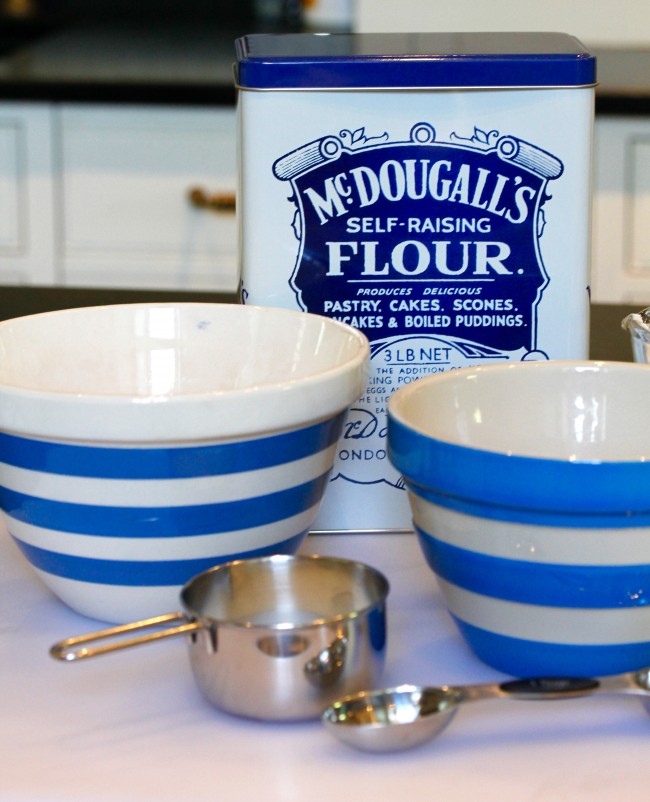 Directions
Beat eggs, sugar and half the milk together, adding flour and mixing well.
Add rest of milk, baking soda and cream of tartar, and finally fold in the melted butter.
The batter should be thick and 'droppable.'
In a large frying pan spray some cooking spray and turn to medium low heat.
Drop teaspoons of batter onto heated pan and allow to cook several minutes until brown.
Flip and cook the other side, as you would a pancake. Keep scones on a heated plate until ready to serve.
Add clotted cream, fruit and honey and serve.