This is an elegant breakfast recipe that I've streamlined heavily, because none of us would go to this much trouble – not even for a special birthday breakfast treat – unless it was more user-friendly. Souffles get a bad rap, but they are surprisingly easy: the only trick to a souffle is to beat the egg whites enough to make them rise. Then you're just mixing up a handful of ingredients that you probably already have at home: oatmeal, milk, eggs, and maple syrup.
The famed Inn at Little Washington serves a wonderful oatmeal soufflé, but their recipe is pretty time-consuming for a home cook who has other things to do with her day. I eliminated a number of the steps and altered the ingredient list, and found that I like this version better. Oatmeal seems like the last food in the world you could make a soufflé out of, because it's so substantial, but that's exactly why it's so good – this recipe has all the flavor of maple-sweetened oatmeal but none of the heaviness. It's like what oatmeal would taste like if it were made by angels!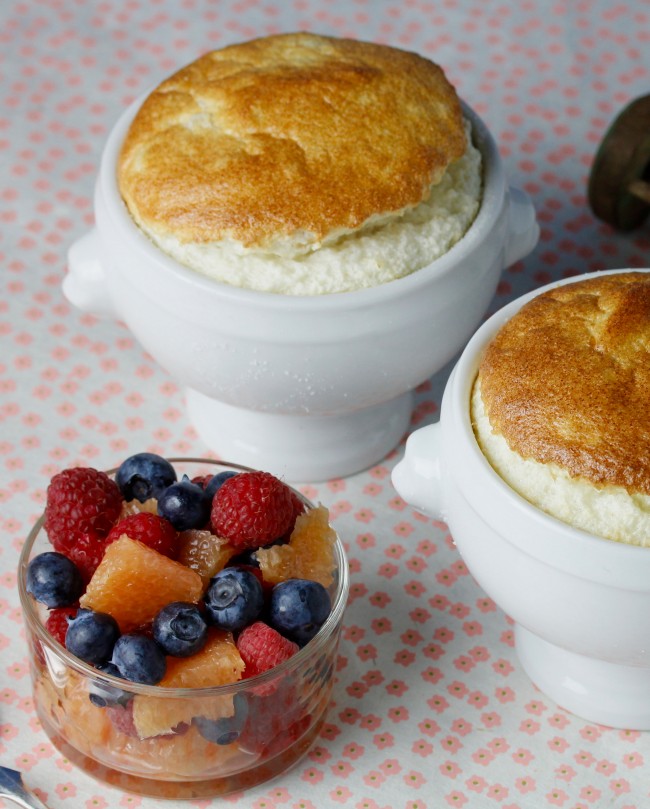 Serves: 8 
Prep time: 45 minutes

Ingredients
2/3 cup quick oats
1 cup cream or half and half
¼ cup sugar plus 2 tablespoons sugar
¼ cup maple syrup
2 tablespoons dark rum, or 1 teaspoon rum extract
2 tablespoons butter
2 tablespoons flour
4 egg yolks, well beaten
10 egg whites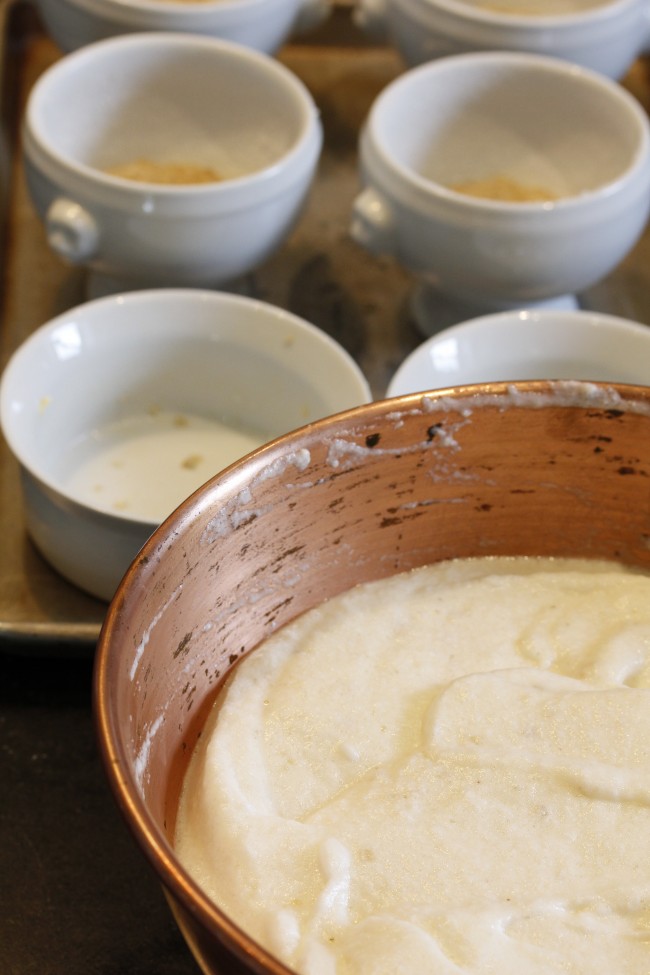 Directions
Preheat oven to 375 degrees.
Butter and sprinkle sugar into 8 individual-sized ovenproof dishes.
Bring one cup of cream or half and half to a boil, lower heat and add ¼ cup sugar, oatmeal, rum, and the maple syrup.
Stir until oatmeal is cooked (about five minutes). Remove from heat.
In a separate saucepan, melt butter at low heat and sprinkle in flour, stirring until well combined.
Add ½ cup milk and stir until thick.
Turn off heat and allow mixture to cool.
Stir in egg yolks.
Add flour and egg yolk mixture to the oatmeal and stir until combined.
Whisk egg whites in mixer until frothy. Add two tablespoons of sugar and beat at high speed until medium-sized peaks form.
Add a small amount of egg white to the oatmeal mixture and mix well.
Fold in the rest of the egg whites gently.
Fill the soufflé dishes and place on a baking sheet.
Place in the center of the oven and bake for 25 minutes. Serve immediately.