Several people have asked for a French toast recipe, and I'm happy to oblige. The basis for the batter recipe came from the Williams-Sonoma catalog, whose recipe collection is both classic and original. They're not paying me to say that, but not all recipe sources are as reliable as Williams-Sonoma, and I appreciate that. You can certainly make this cheerful orange-and-ginger-flavored French toast in slices, but I prefer making them into "soldiers" for dipping in plain yogurt, flavored with ginger and orange. The yogurt has less sugar than maple syrup, and it makes any piece of French toast taste extra creamy and rich. It's a great way to enjoy French toast without overloading on sugar. Enjoy!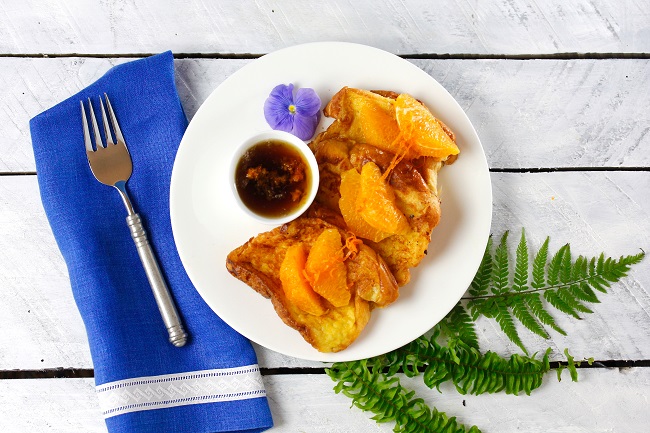 Orange Ginger Brioche French Toast Soldiers with Dipping Yogurt
Serves: 4
Prep time: 25 minutes

Ingredients
1 loaf brioche bread, cut into 5-inch by one-inch by one-inch pieces and toasted
2 eggs
2 teaspoons butter
3/4 cup milk
1 tablespoon sugar
½ teaspoon fresh ginger, grated for batter, plus ¼ teaspoon fresh ginger for yogurt
½ teaspoon salt
¼ cup fresh orange juice
2 large oranges, for fresh orange segments for garnish
1 cup plain yogurt
½ teaspoon orange zest for batter plus ½ teaspoon orange zest for yogurt garnish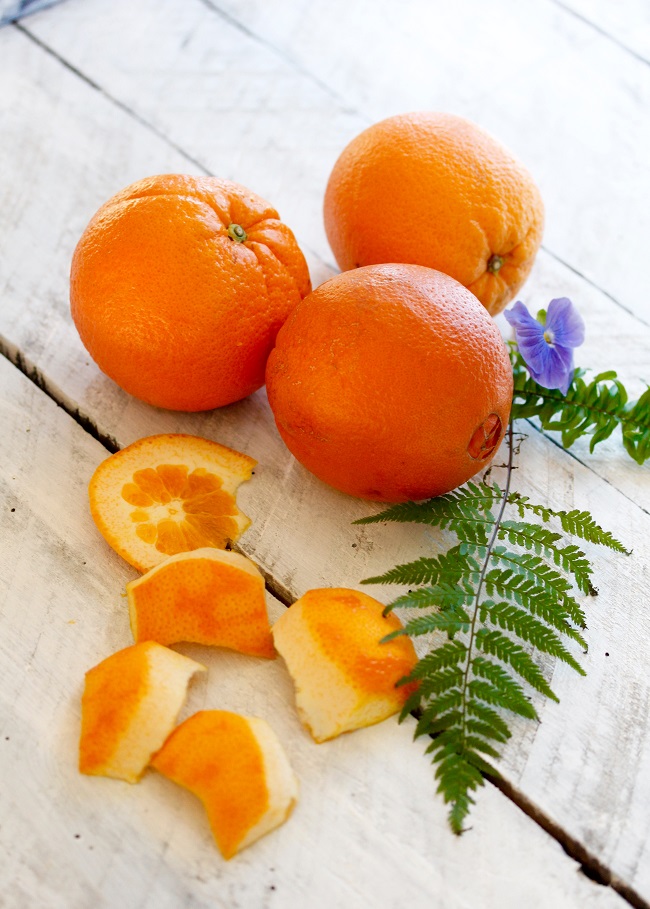 Directions
Cut and toast brioche bread into long pieces.
Mix together batter: eggs, orange juice, milk, sugar, ginger, salt and orange zest.
Melt half of the butter in a large frying pan until foamy.
Dip bread into batter, using tongs, and coat completely on all sides.
Do not allow bread to stay in batter for more than a few seconds or it will become too soggy.
Allow extra batter to drip off and place in pan, cooking until all sides are browned – about 5 minutes.
Move toast pieces to a warm plate and use remainder of butter to continue making the rest of the batch of toast soldiers.
Mix orange zest and grated ginger into yogurt, and place in a small dish.
Serve toast soldiers immediately, with yogurt dipping sauce.

Note: If you want the toast soldiers to be very crisp (and stand up straight), bake in a 350-degree oven for five minutes after cooking them in the frying pan. This is a great grab-and-go breakfast!