This is just the cocktail to kick off a buzzy, bubbly party! Martinis pack an alcoholic wallop to begin with, and when you add the caffeine in a little espresso, it becomes a fast wallop. I've rediscovered iced coffee this summer, so a delicious and eye-opening coffee cocktail was the logical progression. Dark and frosty, and brightened with vodka and coffee liqueur, you couldn't ask for a more satisfying summer libation.  You definitely won't be falling asleep on the porch after one of these. Enjoy!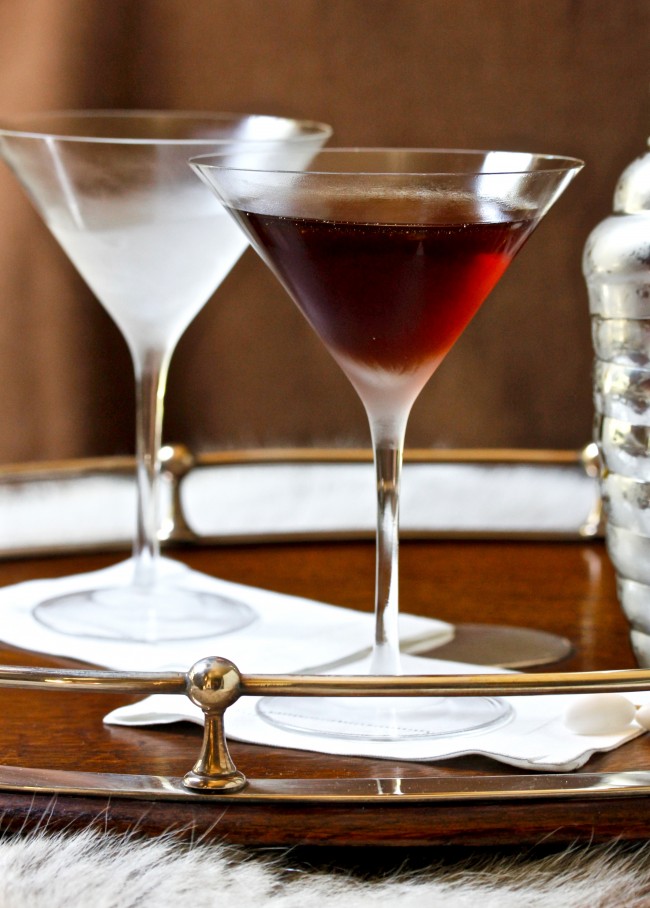 Espresso Martinis
Serves: 1
Prep time: 5 minutes

Ingredients
1 shot vodka
1 shot Kahlua
1 shot espresso
Directions
Fill a cocktail shaker with ice.
Pour ingredients into shaker and shake vigorously.
Strain into a chilled martini glass and serve.