This end-of-season cooler is fruity and light. I think of watermelon as a smoothie fruit, not a milkshake fruit, but this has a tropical flavor that's enhanced by the strawberries. Somehow the strawberries strengthen the watermelon flavor, rather than adding their own unique taste, and it's very clean and smooth. This would be yummy at a kids' outdoor birthday party, or it could be something you want to drink poolside with a little rum blended in to celebrate a more adult birthday. Very decadent and rich!
Watermelon is well, mostly water, so the best way to make this is to blend the ingredients and return it to the freezer for ten minutes to thicken before serving. It's so quick and easy you can't really call it a recipe – just something you whipped up to delight someone special.  Enjoy!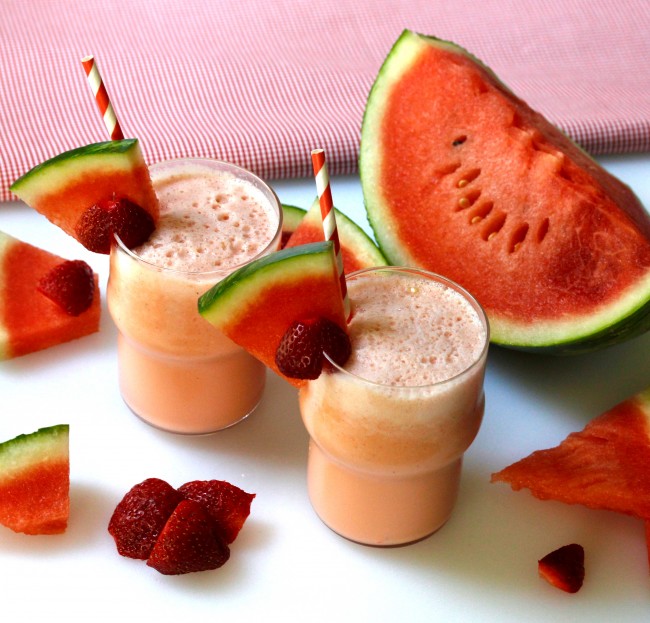 Watermelon Strawberry Milkshake
Serves: 2
Prep time: 5 minutes, plus ten minutes to thicken in freezer

Ingredients
4 cups ripe watermelon, seeds removed
2 cups strawberries, pureed to a pulp
2 cups vanilla ice cream
Directions
Mix ingredients in blender for about 10 seconds.
Transfer to freezer and allow to thicken for ten minutes.
Serve with a straw and chunks of watermelon and strawberries as garnish.