Do you remember the old nursery rhyme, "What are little girls made of? Sugar and spice and everything nice…" These sugared and spiced nuts and seeds are an updated take on those delicious sugared pecans that have become a holiday classic. They make a terrific hostess gift, taking about ten minutes to assemble, followed by 40 minutes of baking. Just pop them into a jar, tie a ribbon around the base, and you're all set. They would also be amazing mixed with freshly-popped popcorn at this time of year, when all the spices and the orange zest give it a taste of the holidays. I added pumpkin and sunflower seeds to vary the texture a bit, and also because I love them. In fact, feel free to add in any particular nut and seed favorites – the more the merrier!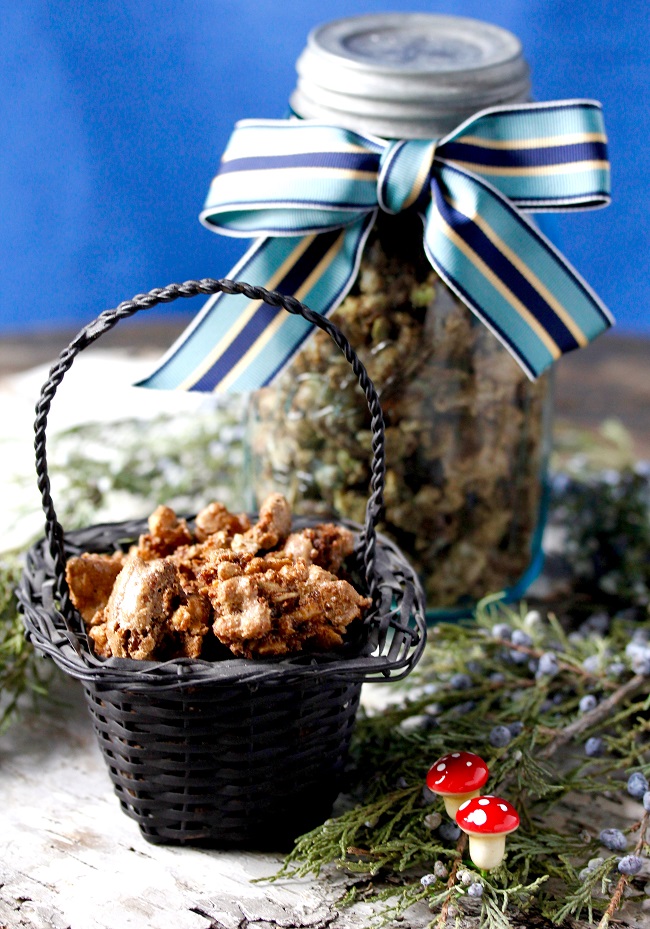 Sugared Nuts and Seeds
Serves: 6
Prep time: 50 minutes

Ingredients
2 egg whites
1 tablespoon of water
½ cup sunflower seeds
½ cup pumpkin seeds
1 cup walnut halves
½ cup almonds
1 ½ cups pecan halves
¼ teaspoon salt
1 cup sugar
2 tablespoons cinnamon
2 teaspoons orange zest
2 teaspoons ground ginger
1 teaspoon allspice
1 ½ teaspoons cloves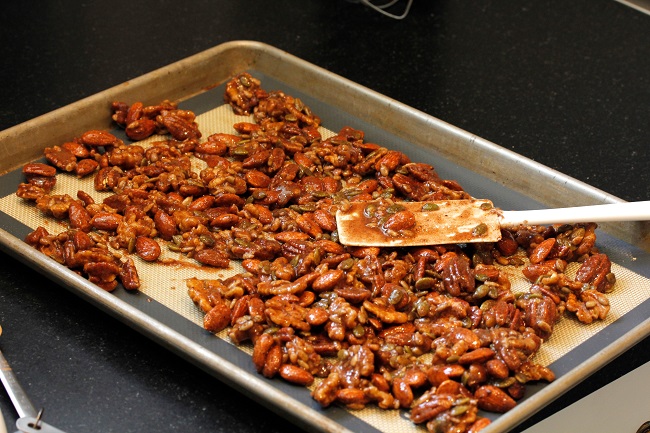 Directions
Preheat oven to 300 degrees.
Beat egg whites and water in a mixing bowl until thickened and frothy.
Fold in sugar, salt, cinnamon, orange zest, ground ginger, allspice, and cloves.
Add nuts and seeds, and stir to coat them.
Spread on to a silpat-covered baking sheet, and bake in oven for 40 minutes, turning the nuts with a spatula every ten minutes so the moisture is fully cooked out of them.
Allow them to dry and harden before storing in airtight container. 
Keeps for at least a week – if they last that long!