There's something so satisfying about a tender cut of pork, redolent, juicy, and hot out of the oven. This recipe delivers on all the deep, rich flavors of fall – sage, mustard and a hint of marjoram to keep things interesting. Spoon these scrumptious morsels into a bowl over mashed potatoes or turnips, drizzle a little of the pan juices on top, and settle back on the couch to watch that favorite TV show you've been looking forward to all week long.  A slow cooker makes this a breeze to cook, and the leftovers served on hot sourdough toast the next day are meltingly tender and delicious.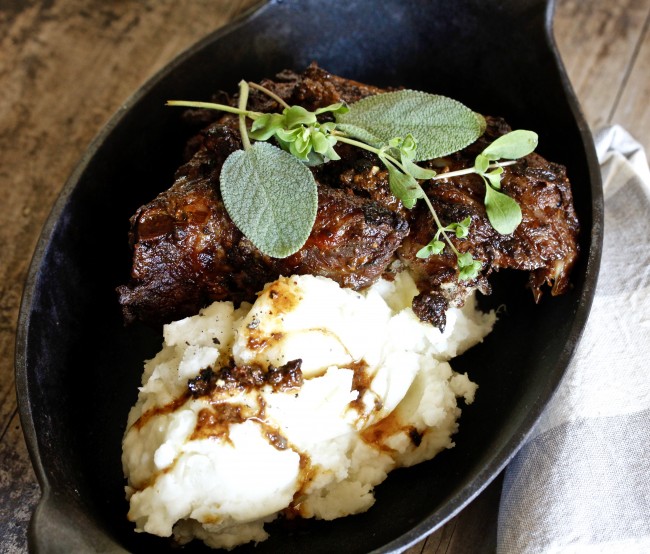 Mustard Sage Pork Shoulder
Serves: 6-8
Prep time: 5 hours to roast in oven

Ingredients
1 5-6 pound bone-in pork shoulder
½ cup Dijon mustard
¼ cup finely chopped sage
4 garlic cloves, minced
2 tablespoons fresh marjoram, chopped
Kosher salt and pepper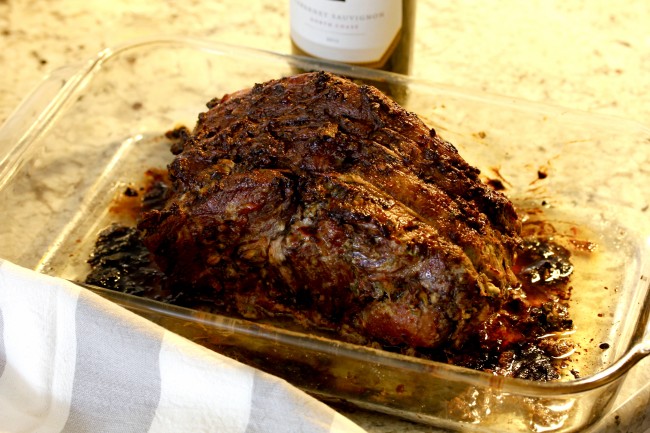 Directions
Preheat oven to 325 degrees. Season pork with salt and pepper.
Mix marjoram, mustard, garlic, and sage together and spread across the pork shoulder.
Put pork on a rack in a roasting pan, fat side up, and cook for 5-6 hours. Baste every half hour; if meat starts to brown too much, cover lightly with foil. Meat should be very tender and fall off the bone. Drizzle remaining pan juices over meat before serving.
Serve with mashed potatoes or turnips.