If you're not familiar with Texas sheet cake, the holiday season is a terrific time to get to know it. It's a delicious way to make dessert for a crowd in no time at all, and the flavor is unique: it's not a brownie, and it's not really a cake. It's more like a chocolate pecan tray bake that has an indefinable end flavor that reminds me of a malted milk ball. They're one of those treats that immediately makes you want to have another – one is definitely not enough!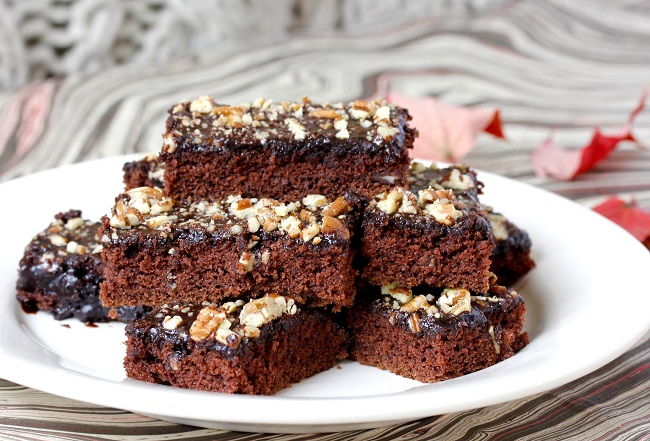 I first had this cake at the after-wedding party of my good friend and native Texan, Amy Allman Dean. It was a revelation. We couldn't stop talking about it, so she kindly passed along her Aunt Sadie's recipe, which firmly belongs in the pantheon of American classic desserts – at any time of year.
Serve: 8-10
Prep time: 30 minutes

Ingredients
2 cups sugar
2 cups flour
¼ teaspoon salt
½ cup Crisco
4 ounces butter
4 tablespoons cocoa
1 cup water
½ cup buttermilk
2 eggs, slightly beaten
1 teaspoon baking soda
1 teaspoon vanilla
1 teaspoon cinnamon (optional)
For the icing:
Ingredients
1 cup chopped pecans
4 ounces butter
4 tablespoons cocoa
6 tablespoons milk
16 ounces powdered sugar
1 teaspoon vanilla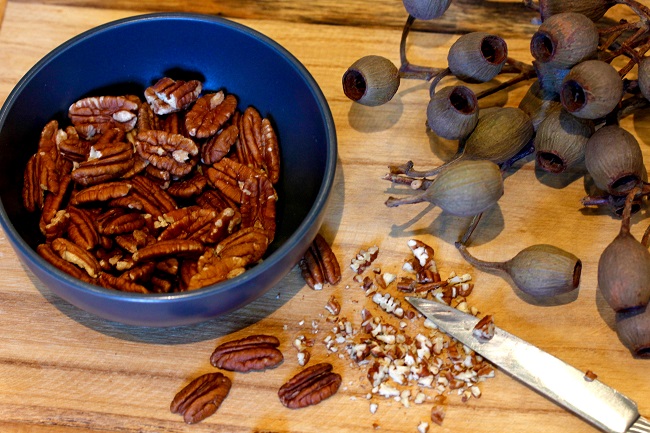 Directions
Preheat oven to 400 degrees.
In a large mixing bowl, sift together sugar, flour and salt.
In a saucepan, melt Crisco, butter, cocoa and water and bring to a boil.
As soon as it boils, remove from heat and pour over flour and sugar mixture.
Combine.  Add buttermilk, eggs, baking soda, cinnamon and vanilla.
  Mix well and pour into a greased 16-inch by 11–inch baking sheet.
Bake for 20 minutes.

Begin to make icing about five minutes before cake is due to come out of the oven.
In a large saucepan, mix butter, cocoa, and milk.
Melt and bring to a boil.
Remove from heat and add powdered sugar and vanilla.
Beat well and pour over cake while still hot.

Sprinkle with chopped pecans.

Allow to cool before cutting and serving.